Before each vacation, as a quick fix and a guaranteed result, I prepare myself by doing a mono diet for weight loss – 6 petals diet. I honestly don't like diets that much, I don't like starving and struggling, but this one I can't even call a diet. You just eat particular type of food every day during 6 days. It's not that hard to follow the diet as I know I'll have other type of meal tomorrow. I had 3-4 pounds melted away at the end of 6 days, but, most importantly, my inches shrunk too!
Disclosure: this post contains affiliate links, and that doesn't affect my sincere opinion. For more information, see my terms of use.
What Is 6 Petals Diet?
6 Petals diet is  a mono diet invented by Anna Johansson (nutritionist from Sweden). Each day you eat one type of food in the following order: fish, vegetables, chicken, cereal, curd, fruits. It's important to follow this order to get the result. The name of the diet, 6 petals, represent a flower with the petal for each day. The idea of the diet is to be like a game, with the flower as a visual representation of your achievements. Make a flower from paper with 6 petals and a menu for each day on them. Place it on your fridge and take off petals one by one at the end of every day.
How Does It Work?
Weight loss success during 6 petals diet is achievable thanks to protein-carbohydrate alternation where you eat particular type of food every day and do not mix it with other incompatible elements. It's important to follow the diet without switching the days. Also, I find the most important thing before any diet (and this mono-diet is not an exclusion) is to prepare mentally. If you are not ready mentally, you don't know why you are doing it and what goal you want to reach – it'll be hard for you to get till the end.
Meal Ideas
You can boil, stew, bake, steam or eat raw meals, add herbs and a bit of salt, but no oil. I've read on some sources about size limitations, but I've never weighted my portions and had a great result. Usually coffee drinks are not good to consume during the diets, including this mono diet. Coffee and sugar need to be excluded, water and green tea without sugar are your best friends for those 6 days!
Day 1. Fish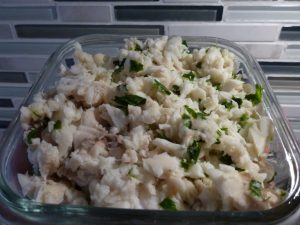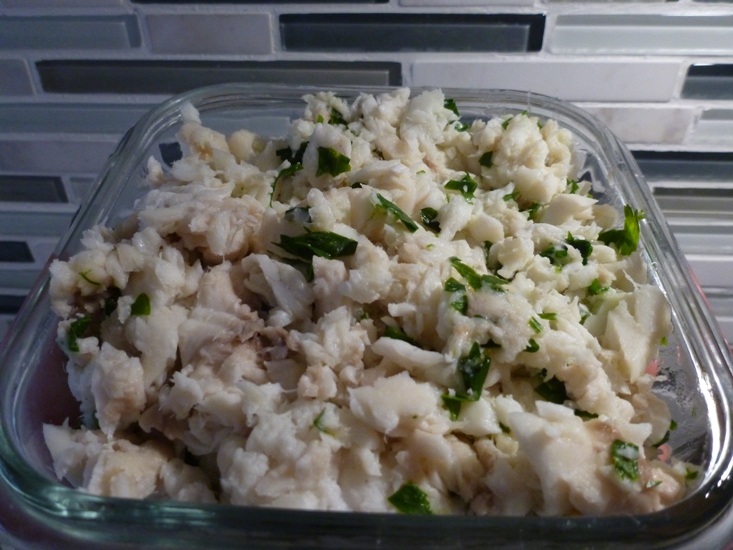 During this day of the 6 petals diet you can only eat fish – steamed, boiled, stewed. I usually steam tilapia with a bit of salt and parsley. I mush it with the fork once it gets almost ready. It's my breakfast. For lunch, you can have a boiled fish or a fish soup (fish, water, salt and herbs). For dinner, I usually bake salmon by adding salt and squeezing lemon juice on top. You can also eat smoked salmon (if you like eating it without bread).
Day 2. Vegetables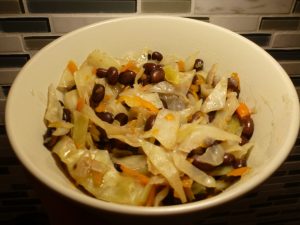 Fresh, stewed, baked, boiled vegetables, including vegetable juice, is a good option for the second day of the mono diet. I make some salad for breakfast, for example, spinach with avocado, cucumber and olives. Aside of raw vegetables, I like to stew chopped onion, carrot, celery, cabbage and then add caned beans at the end. This is my nutritious and delicious lunch.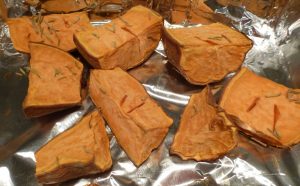 Baked sweet potato with Rosemarie is usually my dessert and dinner at the same time! Yum!
Day 3. Chicken
For this day of the 6 petals mono diet, you may want to have a boiled chicken for breakfast, some chicken broth for lunch, and may be baked chicken for dinner. A little bit of salt and herbs can be included in any of your meals at any day. I don't eat meat that much, so I usually repeat a fish day instead.
Day 4. Cereal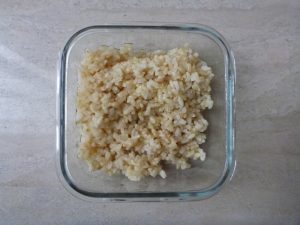 Half of the diet already done, only 3 more days to go! On day 4 of the 6 petals diet you are allowed to eat any type of cereal, boiled with a little bit of salt if needed. You can also have seeds, bread from grains, bran. This day I usually have my oatmeal cereal for breakfast, boiled brown rice for lunch and some other cereal for dinner, for example buckwheat or quinoa. They are all good for weight loss. If I crave bread, I eat all-grain crackers, something like Mary's Gone crackers.
Day 5. Curd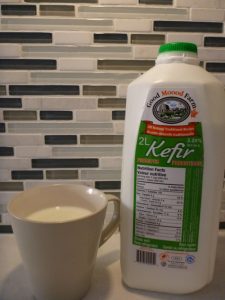 The diet is almost done! Just two more days left, stay strong! The purpose of this day is to replenish calcium and protein in the body. You can eat low-fat cottage cheese, drink kefir and a little bit of milk. For breakfast, I mix cottage cheese with parsley and add a bit of salt. Mmmm, divine! My dinner – kefir with a 1/2 tea spoon of cinnamon to improve metabolism .
Day 6. Fruits
The last wonderful day, isn't it? Do you feel much lighter and slimmer already? That's what I was talking about! Eat your favorite fruits the way you like them or drink fruit juice. I usually eat them raw.
Overall, I find this diet offers great results for the short period of time and provides motivation to avoid sweets and coffee. You can repeat it twice in a row, but make sure to have at least 2 weeks break after between the diets. Also, you need to check with your family doctor before doing this diet if you have chronic disease, low hemoglobin or problems with the gastrointestinal tract. As mentioned in my Terms of Use, all the information on this blog, including this post, is for educational purpose only and can't be considered as a medical advice.